The Republic of South Africa (RSA) is a very large country and sits at the most southern end of the African Continent. Containing numerous Provinces and many species of African big game animals including both dangerous and plains game!
For the discriminating clients, I offer top shelf hunting in 5 star private ranches that feature fine dining, beautiful accommodations, with hunting for the Big Five, excursions to famous sites-adventures, professional videographers to film your safari and much more.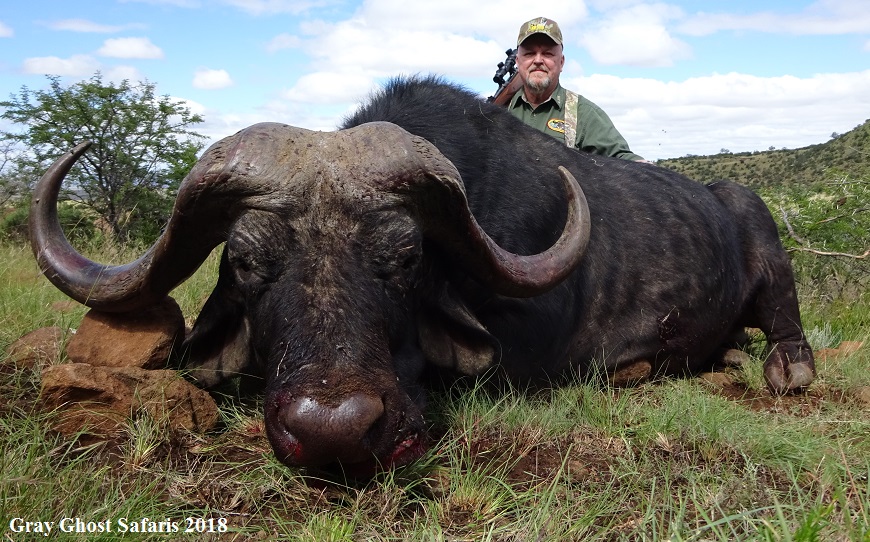 It is in the Southern Hemisphere so when it's Summer in the United States, it's Winter in South Africa. I offer hunting safaris on private ranches, concessions and conservancy's for Dangerous (Big 5/7) as well as plains game that includes dozens of species. From the diminutive Blue Duiker to the giant of the jungle; the African Elephant. I also offer bird hunting for Guinea, Francolin partridge and waterfowl, fishing for Tigerfish as well as photo safaris that can include wine tasting and garden tours, Elephant back safaris (where you ride the Elephant), air balloon tours, national park tours and vacations at Kruger. If you can dream it, chances are, I can make it happen. I work with some of the best licensed Professional Hunters and Guides in the country. Here are a few package safaris that I currently offer:
Package HS-1
5 day hunt, 6 nights
1x1 $3350 or 2x1 $2990
Red Hartebeest
Black Wildebeest
Blue Wildebeest
Kudu
Springbuck (common)
Package HS-4
 10 full days of hunting (not counting arrival and departure days) with 10 quality trophies: Kudu, Gemsbuck, Red Hartebeest, Black Wildebeest, Blue Wildebeest, Blesbuck, Impala, Springbuck, Warthog and Grey Duiker. All in for $6,3000.00 1x1 or $5,600.00 for 2x1.
Available Species in South Africa
Baboon, Chacma
Common Blesbok
White Blesbok
Yellow Blesbok
Bontebok* CITES
Limpopo Bushbuck
Cape Bushbuck
Bushpig
Buffalo, Cape
Please click the button to the right to download our Package PDF!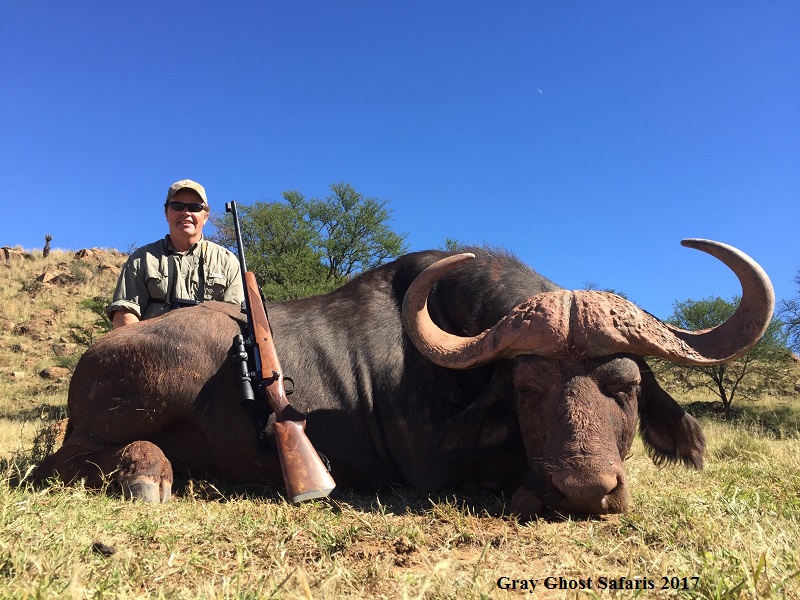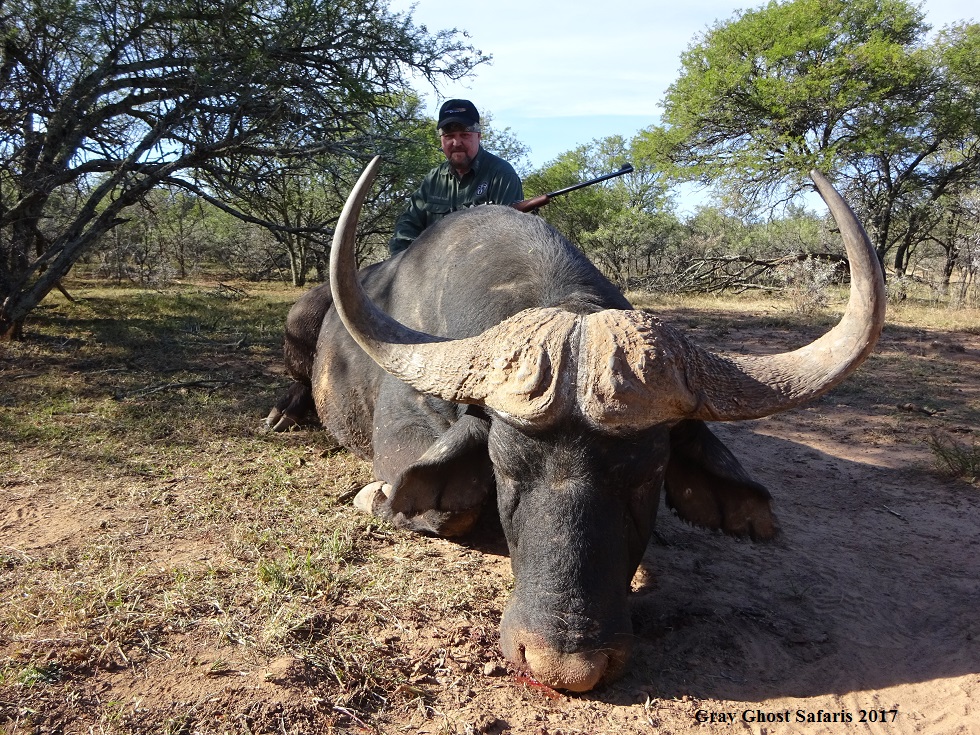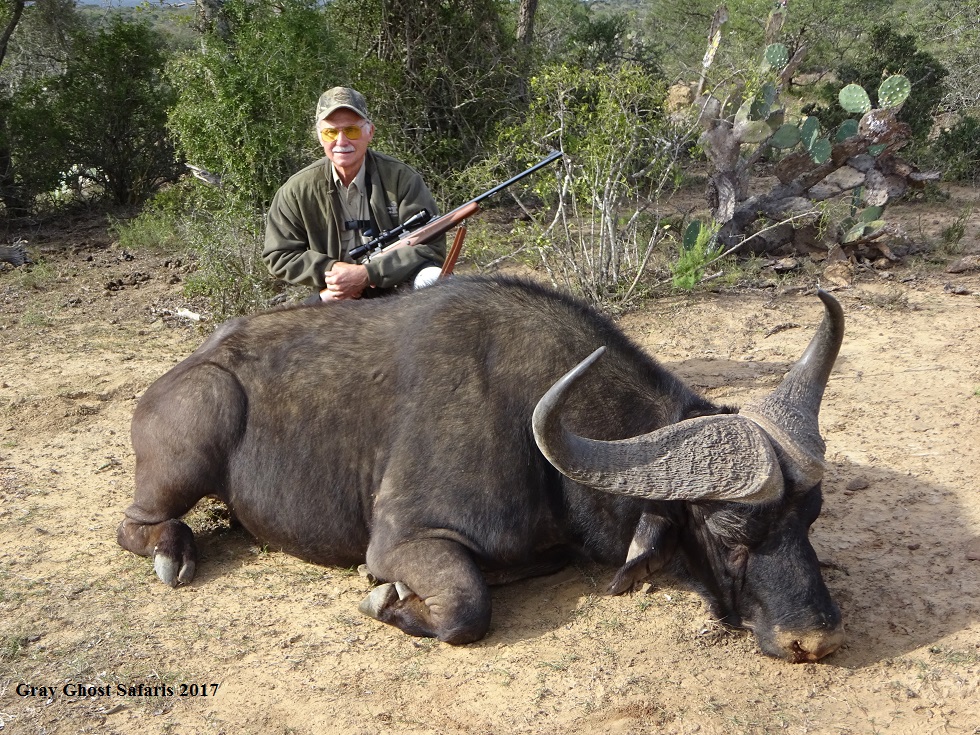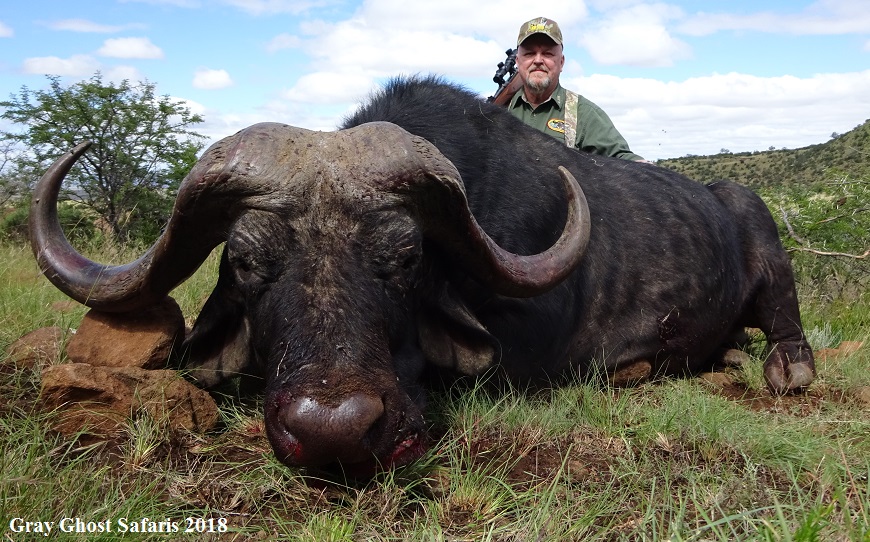 Dangerous & plains game special Packages for 2018=

HS-Package 1:  Cape Buffalo bull = $8,000.00 + $260 per day daily rate.
(no restriction on size!)
HS-Package 2:  Buffalo bull & Sable  = $11,500.00 + $260 per day daily rate.
(no restriction on size!)
HS-Package 3:  Buffalo bull, Sable & Roan = $15,500.00 + $260 per day daily rate.
(no restriction on size!)

These hunts are conducted in the Eastern Cape of South Africa on private land. Prices include pick up and return to domestic airport. Several locations to choose from where over 60 species of game abound. Excellent Sable, Roan, Zebra, Kudu, Oryx (3 species), Waterbuck, Hartebeest, Wildebeest, Reedbuck, Impala,Vaal Rhebuck, Bushpig, Warthog, Tsessebe, Reedbuck, Axis, Hog, Fallow, Sambar Deer, Red Stag, Nyala and much more. Our conservancy alone covers 130,000 acres and is home to over 3,000 Kudu. Our main lodge is on 55,000 acres with private quarters. 
Here's looking at a Sable of a lifetime: 48.5 inches!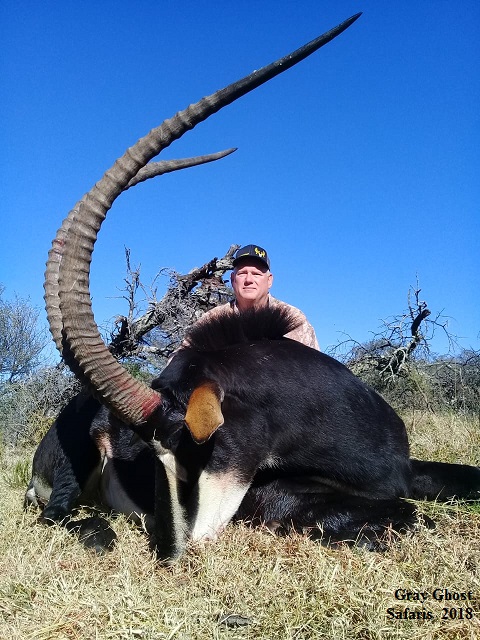 CS special: HIPPO / CROC COMBO:  7 – Day (1x1 hunt)Croc will average 12′ – 13′ / mature hippo bull = $13,500.00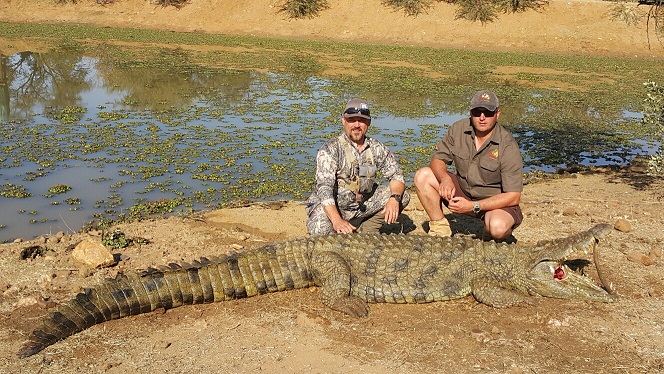 CS special: HIPPO / CROC / BUFFALO COMBO:  10 – Days (1x1 hunt) Croc's will average 12′ – 13′ / 37″ – 40″ Buffalo bull / mature Hippo bull = $22,500.00
Hunts are conducted on a 24,685.923 hectares (61,000 acres) private reserve in the Limpopo Province of South Africa.  Buffalo abound, and the Hippo & Crocodile are in good numbers. Outfitter is a good friend of mine and all that have hunted with him were very happy. No air charter's to deal with, no Malaria concerns, "meet & greet" at the airport, assistance with gun import license, no hassle getting trophies shipped home. A great area with great accommodations, food and a super staff! 

JVZ Predator Hunt: 10 day/night hunt for: Honey Badger, Porcupine, Genet, Serval, Black-backed Jackal, Brown Hyena, Bush Pig and Civit. 1x1 hunt, with pick up in Polokwane. Only $6,500!
This doesn't name all species available, just the most common we deal with. You can hunt Tahr, Aoudad (Barbary Sheep) and other big game as well as a number of predators (Hyena: brown & spotted; Genet, Civet, Serval) and varmints (Dassies, Spring Hare's, etc)
Big Five: Buffalo, Elephant, Lion, Leopard & Rhino plus Crocodile & Hippo.