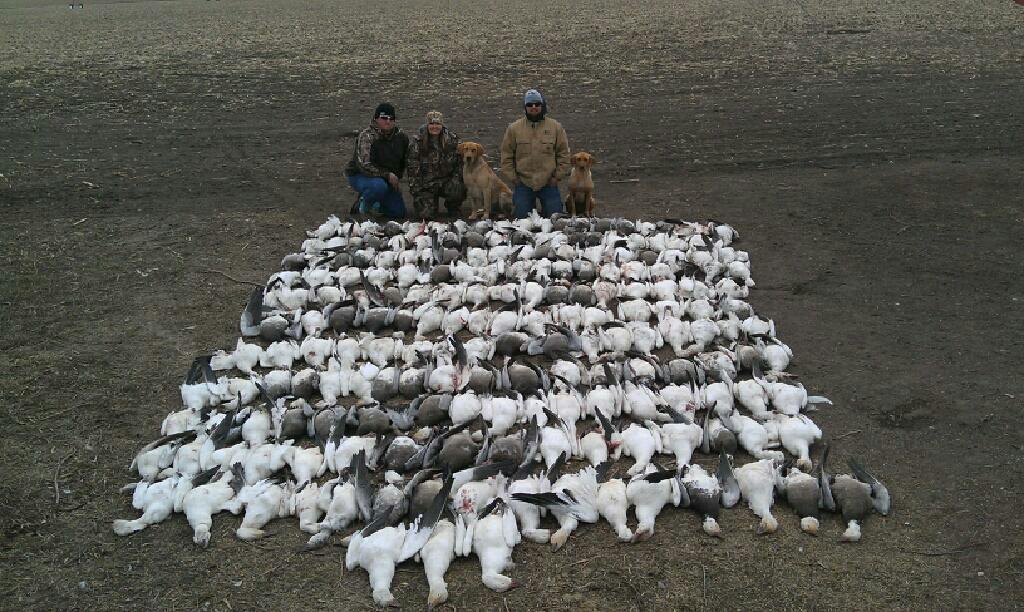 2017 Nebraska "Light Goose" season. Opens February 13th and runs until April 15th (East Zone: April 5th in the other two zones). Hunt where tens of thousands of Snow, Blue and Ross geese stage before heading back north to their breeding grounds. This season we are running a great price of $150 per gun, per day. Local motels and restaurants are nearby. We're in the south-central part of Nebraska, just north of the famous Platte River. We hunt over large spreads of decoys in layout blinds. You bring your warm camo, shotgun and shells (we have extra if you need to buy more). Remember, during this conservation season, there is no limit on light geese; you can hunt without your shotgun plug (or use an extended magazine) and electronic calling is legal.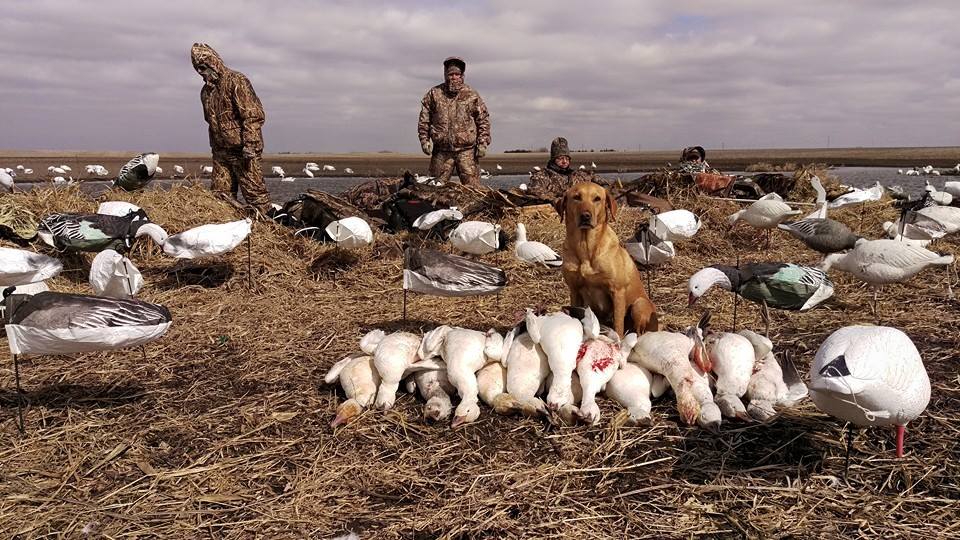 Regular waterfowl season varies from zone 1-4 but October late January is standard. Check for available dates in our area. We hunt private ground including State ground on several rivers including the Platte. We also have excellent goose hunting during the regular season for several species of Canada goose; Snow, Blue and Ross geese as well as "Speck's" (White Front geese). $150 per gun, per day. Local motels and restaurants are nearby.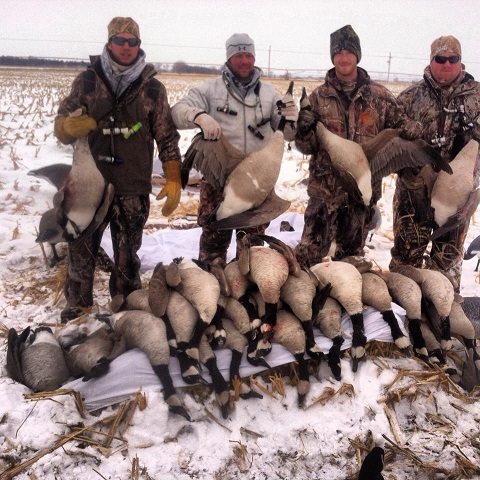 We are currently taking bookings for the 2016-2017 Nebraska waterfowl season. Cost is $150 per gun, per day. Enjoy some of the finest duck & goose hunting anywhere in the lower 48 States: Mallard, Pintail, Wigeon, Gadwall, Teal, Wood duck, Redhead, Ring-necks and Ruddy ducks. Canada, Snow/Blue, Ross and Speckle-belly geese. Hunting will be done from layout blinds, permanent blinds and make shift blinds. We book up fast by Summer, so don't delay if you want in on some great Waterfowling. Contact me for more details: 615-860-4333 
Arkansas
We offer two local Outfitters for both duck and goose hunts in Arkansas, including Conservation "light geese" hunting that begins in early February. Both outfitters are located less than an hour from Stuttgart, food and lodging is included. Hunt rice fields for Mallards, Pintails, Gadwalls, Shovelers, Teal, and other miscellaneous puddle ducks along with the occasional diver. Snow, Blue phase, Ross, Speckle-belly and Canada geese are taken fairly regular during the regular season. Late season geese are restricted to Snows, Blues & Ross geese. Cost is $300 per gun, per day which includes food and lodging. Camps are comfortable with gas heat, full kitchen, bedrooms, showers, etc. Great area to hunt ducks & geese. One outfitter mainly hunts geese during the regular season with ducks on occasion. The other outfitter is a duck guide that hunts rice fields and timber although you will take geese in the rice fields on any given day.