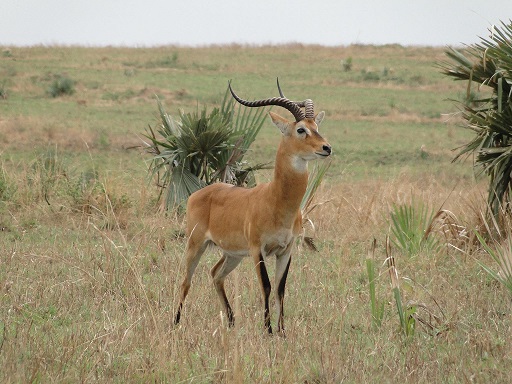 In cooperation with the district local governments, Uganda Wildlife Authority and private landowners we manage exclusively wildlife outside national parks in the Kafu River Basin (districts of Luwero, Nakaseke, Nakasongola, Kiboga, Kyankwansi, Masindi & Kiryandongo), in the former Aswa-Lolim Game Reserve (Nwoya Distrct), in the Okidi Hills (Amuru District) and in Ajai Wildlife Reserve (Arua District).We develop tourism activities like photographic safaris, bird watching tours, boat trips and sport hunting safaris in order to create employment and stop uncontrolled local consumptive wildlife use.
For the discriminating Sportsmen and Women who demand the best!
We offer some of the finest big game hunting in all of Uganda. Our long established Outfitter constantly pushes the envelope by setting the bar for record book trophies. Big game hunting for Cape and Nile Buffalo, Defassa Waterbuck, Sitatunga, Nile & East African Bushbuck, Uganda Kob, Bush Duiker, Oribi, Bohor Reedbuck, Jackson's Hartebeest, Gunther's Dik-Dik, Patterson's Eland, Olive Baboon, East African Bushpig, East African Impala, Topi, Warthog, East African Impala, Blue Vervet Monkey, Chandler's Mountain Reedbuck & Zebra not to mention fowl and fish.
Gray Ghost Safaris (615) 860-4333 or contact us at our  contact  page.