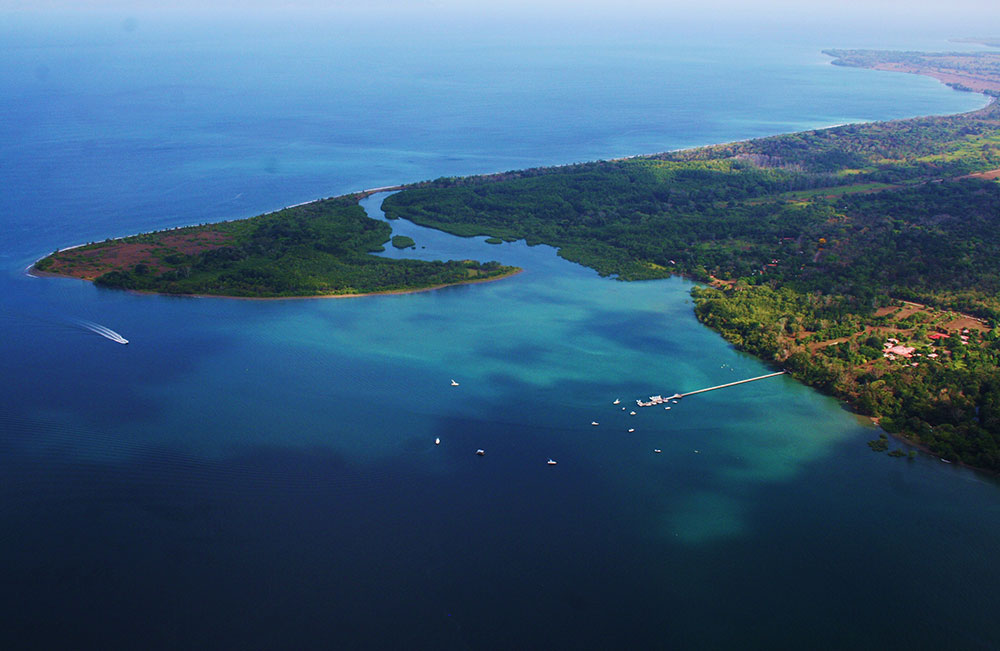 Costa Rica is a rugged, rain forested Central American country with coastlines on the Caribbean and Pacific. Though its capital, San Jose, is home to cultural institutions like the Pre-Columbian Gold Museum, Costa Rica is known for its beaches, volcanoes and immense biodiversity. Roughly a quarter of its area is made up of protected jungle, rich with wildlife including Spider Monkeys and Quetzal birds. It also offers world class sport fishing! Thus, I offer world class fishing to this unique and beautiful area.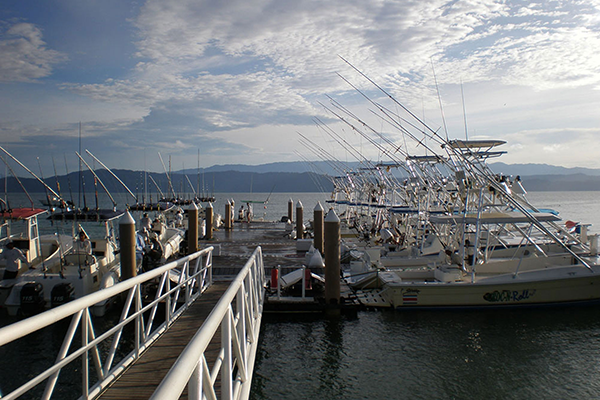 Our premier fishing and Eco-tour resort is situated on 44 acres of manicured tropical gardens with 28 air-conditioned rooms in Puerto Jimenez on Costa Rica's South Pacific Coast. Costa Rica sport fishing is world-class with catch and release bill fishing in the Pacific Ocean for Sailfish, Striped, blue and black Marlin, Dorado, Tuna and Wahoo.
Inshore sport fishing in Costa Rica's Golfo Dulce (Sweet Gulf) for Roosterfish, Cubera Snapper, Jack Crevalle, Bluefin Trevally, Sierra Mackerel, Tripletail, and Grouper is excellent throughout the year. We provide a variety of Costa Rica fishing options such as; live bait, trolling, casting, and Costa Rica fly-fishing. New for 2016 we are offering guided kayak fishing and shore fishing excursions. 
As the day ends, you'll long for the welcoming comfort of your villa: a charming retreat solidly handcrafted in local Costa Rican authenticity. The real luxury is revealed when you step onto your balcony and into nature amid an active tree canopy where Scarlet Macaws soar and wildlife thrives. The peaceful sounds of the rain forest will create a soothing nighttime soundtrack before you awake to the privilege of doing it all over again.
Mother Nature is going to make you feel alive. She is also going to make you sweat and put you into situations where you'll get dirty and sport a few noble bumps and bruises. Following an intense display of the finest she has to offer, the medicinal-like treatments of The Spa become a rewarding necessity. Modern in design, this 5,000 square-foot spa refuge will help restore your body and spirit. The full-service treatments include locally grown organic fruits and herbs to create healing power of the purest origins. With an extensive menu of more than 30 customizable therapies, there's no doubt that The Spa may quickly become the welcomed final leg of all your fishing excursions and eco-adventures.

Inviting Swimming Pool with Swim-up Bar and Raised Jacuzzi

Our pool area is a great option for relaxing between your fishing and jungle adventures! Pull up a seat at our swim-up bar for an exotic cocktail or enjoy an evening seat in our elevated Jacuzzi for a birds eye view of scarlet macaws and other wildlife in the surrounding trees. The rain forest sounds are intense in the evening and provide the ultimate background music for truly enjoying your vacation and forgetting the stress of everyday life.
You'll be astounded by the abundant birds and other wildlife located just outside your door. Local sea almond trees provide a favorite dinner buffet for wild scarlet macaws, red lored parrots, toucans and other tropical birds. You won't have to wait long to see a basilisk (Jesus Christ Lizard) do his famous run across the water's surface, or see a green Iguana darting across a grassy area.
Gray Ghost Safaris: 615-860-4333 or use our contact page to send an email