Kansas offers some of the best Whitetail hunting in the mid-west. I offer hunts from private properties that include lodging and meals in our 4,000 square foot lodge that features 20 bedrooms, a bar and lounge area. We have several thousand acres in NE Kansas. The land consists of large agriculture fields and creek bottoms with several large blocks of timber. We only run a select few hunts through out the year, and the land is never over hunted. With very little hunting pressure, the age structure of our deer is where you want it to be for true trophy potential. If you are looking for the true hunt of a lifetime, we have the place for you at our own little "honey hole" in south central Kansas. Deposits are 50% to reserve your spot with the balance due upon arrival.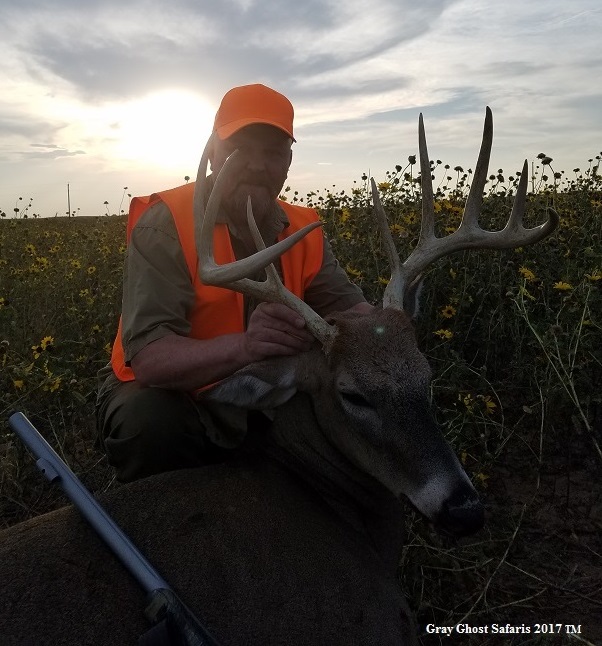 Kansas 2018 dates and prices: TBA
Early Muzzle-loader (Sept ) $
Pre-rut archery (Oct ) $
Rut archery – week 2 (Nov ) $
Rifle week 1 (Nov -Dec ) $
Rifle week 2 (Dec ) $
 Gray Ghost Safaris (615) 860-4333 or contact us at our contact page!