Texas
Free range trophy Aoudad Sheep hunts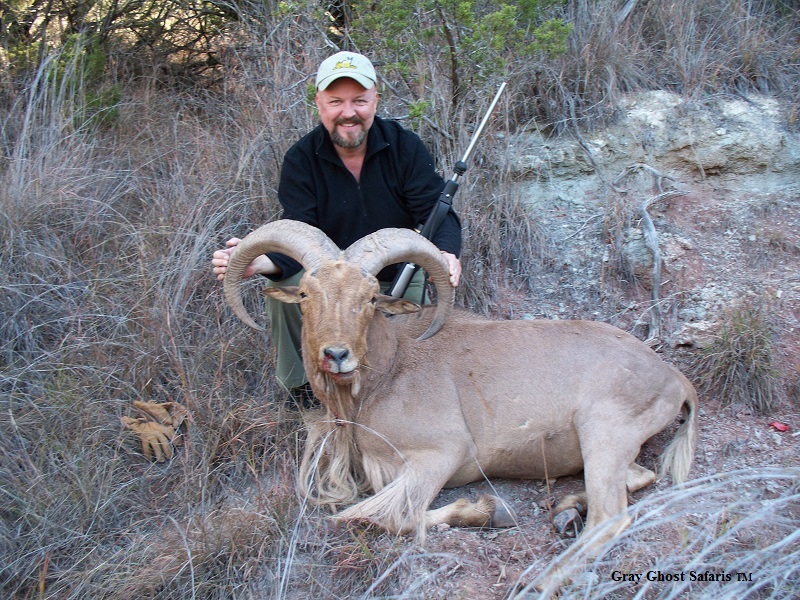 High quality Aoudad Sheep hunts in the Chinati mountains. This is a real sheep hunt!  Think of a desert bighorn experience.  There are no roads that gain elevation.  The genetics in this mountain range are the best in the world. We offer 4 day or 5 day hunts.
The 5 day hunts are for those hunters that want more of a legitimate sheep hunting experience…and these hunts will usually include a night or two up on the mountain, to certainly allow a guy to be very selective on rams we hunt.  This hunt is perfect for clients that appreciate a legitimate mountain sheep hunt. It can be as physical as most desert bighorn hunts. The rams we hunt are wild free range rams in big mountains. 

We prefer to only book 2×1 hunts but will accommodate a 1×1 hunt at full price if necessary.  Our very high success rates are the same to date for either hunt.

Hunt cost for Chinati or Limpia Aoudad hunts
Prices for 5 day hunts are:
1×1 $7,500
2×1 $6,500
1 ram is included per hunter

Hunt cost for 4 day hunts (Limpia are 4 days only) are: 
1×1 $6,500
2×1 $5,500
1 ram is included per hunter
Chinati open dates:  
Nov 28th-Dec 2nd, Dec 13-17, Feb 10-14, Feb 15-19, Feb 22-26, April 4-8 
Limpia open dates: Nov 18-22, Feb 1-5, April 1-5, April 7-11
1 Aoudad ewe can be taken on a trophy fee basis ($1500)
There are plenty of Javelina and can be taken on trophy fee of $650. Lodging and meals provided by the guide and are on the property. Lodging is a modest ranch house but clean with showers and running water. On occasion you may sleep with the rams on the mountain overnight to ensure success…Tents, water and a bit of camping gear are stashed up top to accommodate.  Sleeping bags are up top as well so no need for clients to bring gear. This is a high quality sheep hunt. Our outfitter averages 10+ yr old 140 class sheep. 
We hunt the months of November, December and March in Chinati.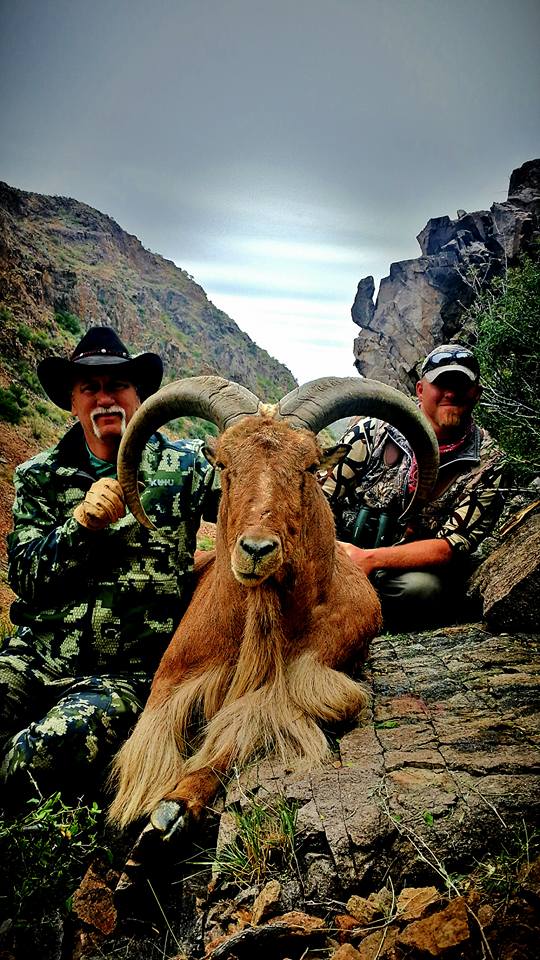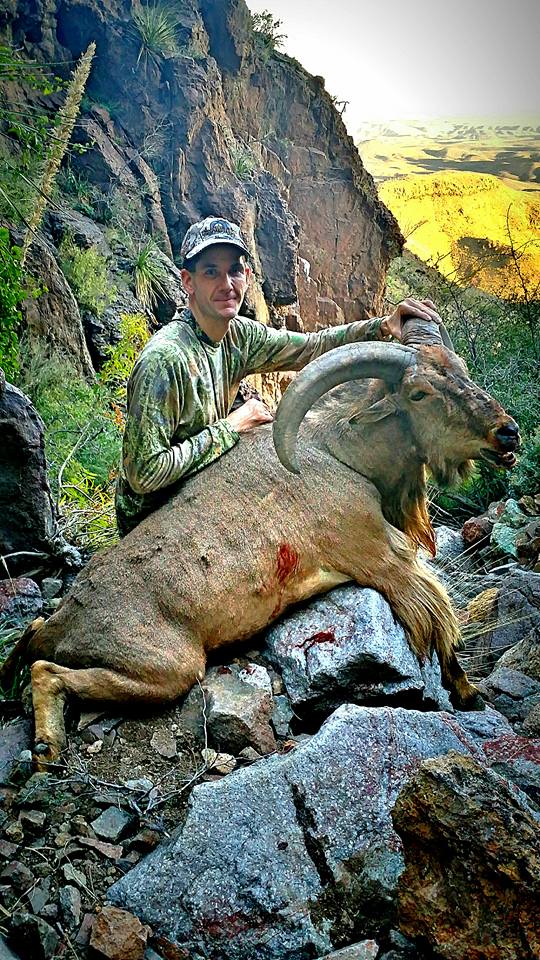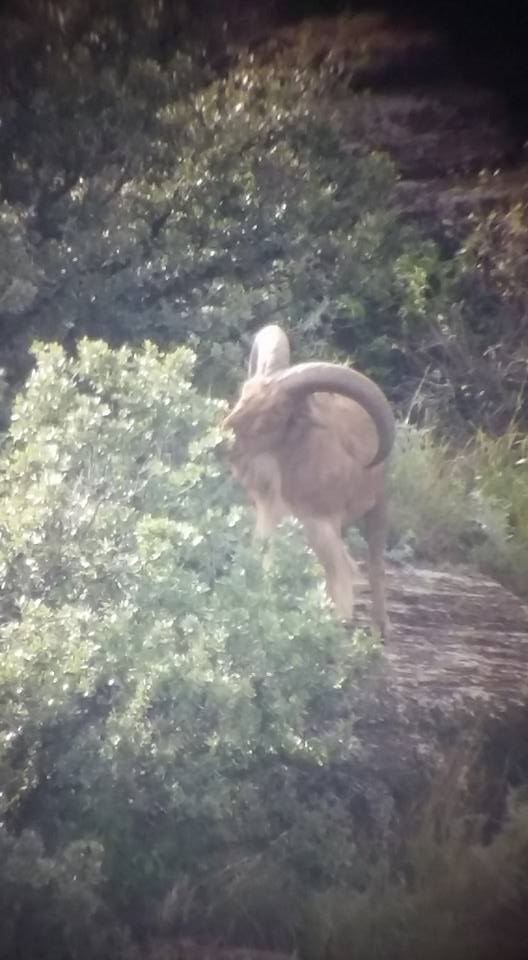 Limpia Property Hunts
This hunt can be done by almost anyone as there are roads throughout property. Accomodations are motels in the local area, due to no lodging on the property.  Motel is covered by client as well as 1 meal per day.  Guide will cover breakfast and lunches and pick you up in the morning from the motel and drop them in the evening.  Outfitter only books 2×1 hunts for this property.
Client will fly to El Paso, Texas. Rent a car, and drive to Alpine, TX where you book your motel. 4 day hunts only on this property. Season is the month of April. 50% deposit required to secure dates and book this hunt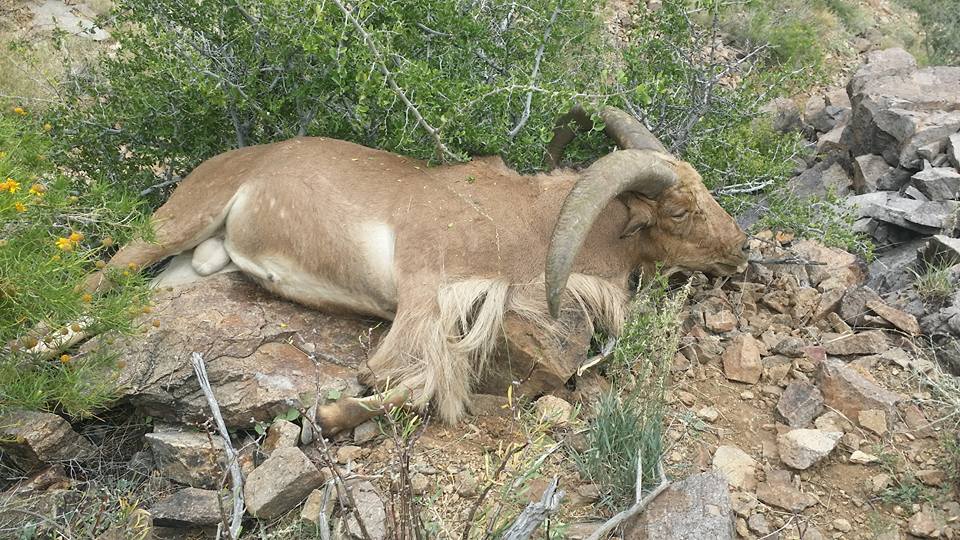 The Chinati ranch butts up to the non hunted Chinati State Park.  Its an absolute ram factory!
The Limpia property is home to the rather well known Limpia herd that you can see off the highway periodically on hwy 17 between Fort Davis and Ballmoreah.  There are giants on that Limpia rim with very little pressure! Guides are very experienced and have a combined 40+ years of guiding sheep from Alaska to Texas. Our hunters took 24 rams last year and averaged gold medal (140″) 10+ year olds. The outfitter/owner has taken 70 trophy class rams himself.
Gray Ghost Safaris (615) 860-4333 or contact us at our

 contact page!